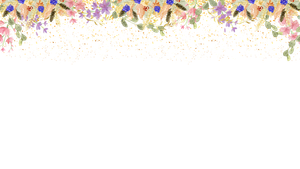 Dearest friends, 
Welcome to The Garden,  a beautiful community & group of supporters that brings new music to life!
Why "The Garden"? Well, my grandparents have always been green thumbs, and their love of nature has been passed down to my brother and me. They would graft apple trees, plant lavender bushes, invite hummingbirds and honeybees with some extra sweet offerings too. So, I wanted to honor all of the sweet memories of my family and friends enjoying their garden, as well as create a similar cherished space with you!
By subscribing, you can meet other fans of my music, listen to new music together, receive fan appreciation gifts, attend private events, and more.
See below for four different member levels. Members have access to monthly video get togethers and concerts, with higher-tier memberships including adding your name in the credits of my monthly music videos, and an invitation to a yearly December friends meetup! Each tier also includes a personal, handwritten card sent to you.
I hope to continue my musical relationship with you, within this fun little corner of the internet. And thank YOU! for supporting new monthly music videos, upcoming studio recordings, international collaborations, original songwriting, and more. 
Join me, and other members as a part of this musical garden. Let's, well... grow!
 💕  Jackie