🥂 CUSTOM SONGS 🥂
Add the perfect soundtrack to your unique story.
Internationally-acclaimed singer and songwriter Jackie Gage has toured the world sharing original music. Now, she'd like to create a one-of-a-kind song for you.
WHAT IS A CUSTOM SONG?
A custom song is a specialty-crafted song, focused on a specific message of your choice—be it personal or professional.
PERSONAL SONG IDEAS: Share a custom song for the love of your life on your wedding day, reminiscing about special memories together. Or perhaps celebrate Valentine's Day with a custom song listing all the ways you've felt their love throughout the years. Or even send a special "thinking of you" song to your mom!
 
PROFESSIONAL SONG IDEAS: Have a custom theme song performed during your company's conference. Or add your non-profit's custom song to an upcoming training video. Or even use a custom song as the intro to your podcast.
The possibilities are endless.
THE PROCESS • AS SIMPLE AS 1-2-3
1. Your song creation begins with a 1-to-1 consultation with Jackie, to learn more about your vision for your song.
 
2. Then, Jackie will compose the melody and lyrics of the song for the first draft song reveal. After additional revisions are mutually agreed upon during a second revision, Jackie will head into the studio to professionally record your song.
 
3. We will send you an MP3 of the song, as well as agreed upon upgrades (like a lyric video, a framed lyric plaque, a music video, and more). And for an even more personal experience, Jackie can perform your song live at your unveiling event.  
This becomes more than a song; it becomes an extremely unique, unforgettable experience for all the listeners involved, that you and your community will remember for the rest of your life. 
Jackie takes a limited number of clients per year, so plan ahead and reserve your order in advance. We look forward to creating a magical and unforgettable song for you.
"The tears started immediately when she started singing. Such a beautiful song! Thank you!"
— Barbara A
"Jackie's song for our anniversary was perfect. Got lots of bonus points with my wife too!"
— Rocco M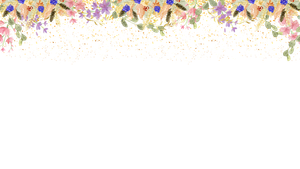 What's Your occassion?
Personal Gift
• Weddings
• Engagements
• Anniversaries
• Birthdays
• Milestones